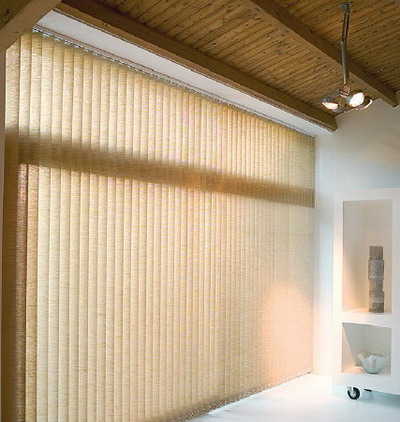 Vertical Blinds are a versatile way to filter light into your home.
When closed they provide privacy and protect furniture from direct sunlight.Tilt to an angle to combine light and privacy, or pull back completely for a clear view of the outside world.
The Vertical Blind remains a functional and aesthetically pleasing product. The product allows excellent light and privacy control, while still applying it's own decorative aspects to a room. Available in 90mm and 127mm vane widths. The product is particularly suited to larger windows.