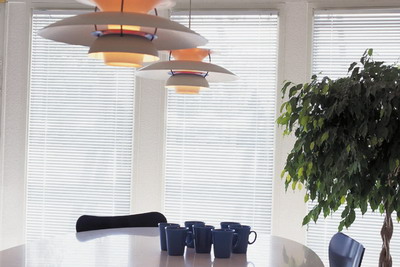 The 35mm Aluminium Blind is a new concept that introduces the use of a broader than normal slat with a high-quality finish headrail system.
The 35mm slat provides a bolder more definitive look, adding more body to the blind than traditional alternatives. The slat also forms a higher profile, which reduces the possibility of damage.
The design of the blind emphasis the quality finish of the product. All components of the blind have been selected with both aesthetics and function in mind.